More carnage
Almost all the shops on that road (of the mosque and KFC) were vandalised and burned. Is this the work of the public? NO! Can the public burn and destroy their own property and vehicles? Not at all!

It was planned and schemed by the harbingers of terror.

I talked to a couple of people who had shops in that area, and one of them said that he was praying in the same mosque where the blast happened, and when he came out, the mob was thrashing his shop.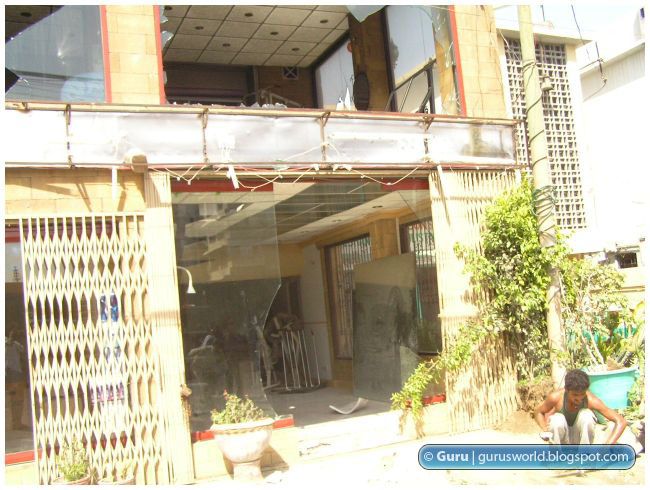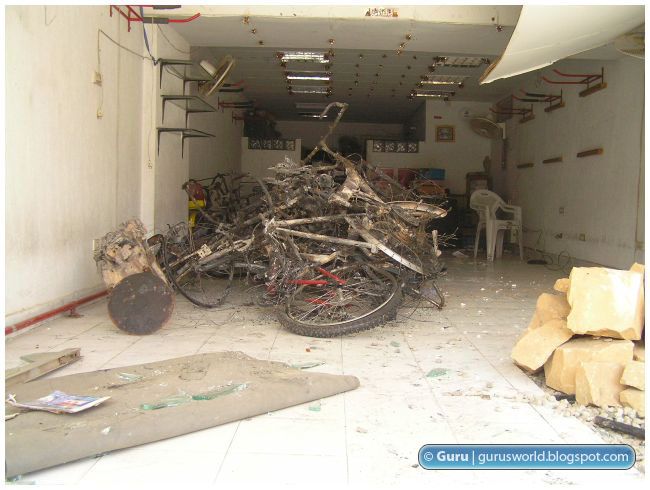 A cycle shop.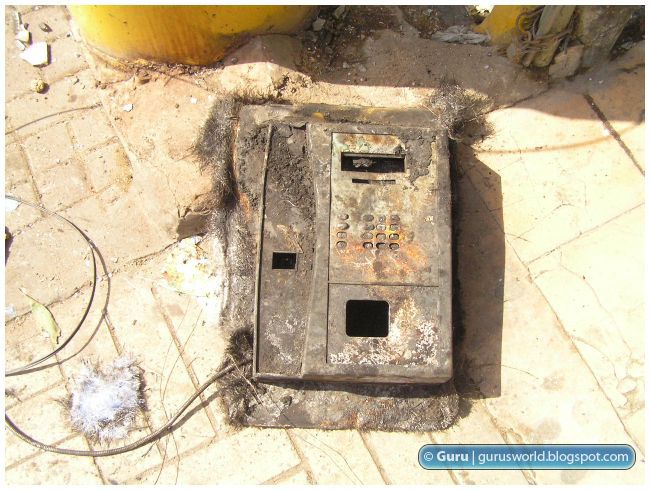 A pay phone.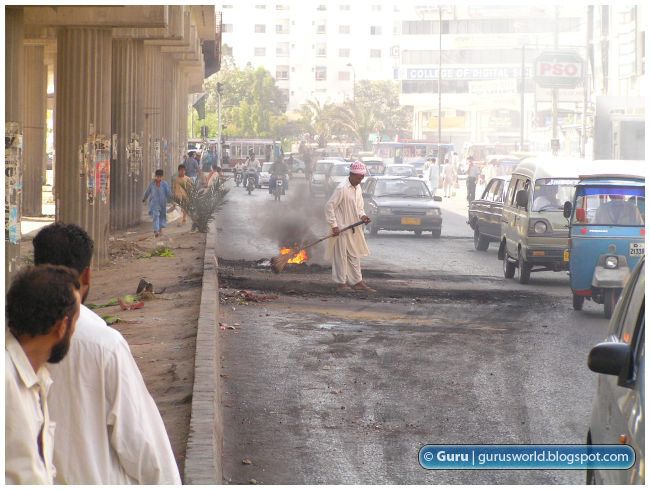 Debris being cleared from the road, where the vehicles burned last night.