The remains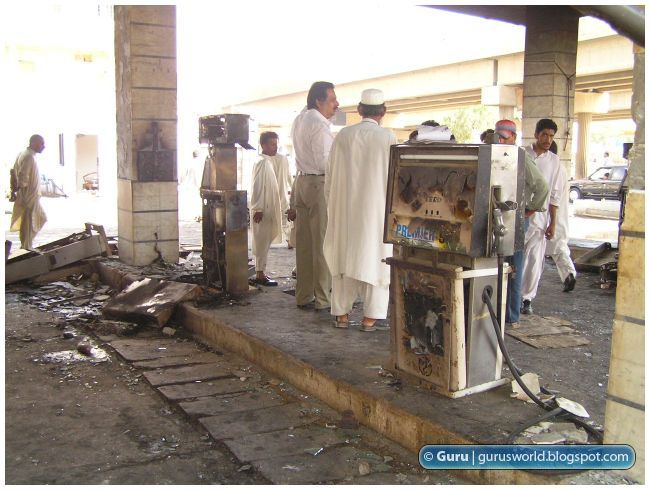 People visiting the destroyed petrol pump to witness the monstrosity of the people themselves.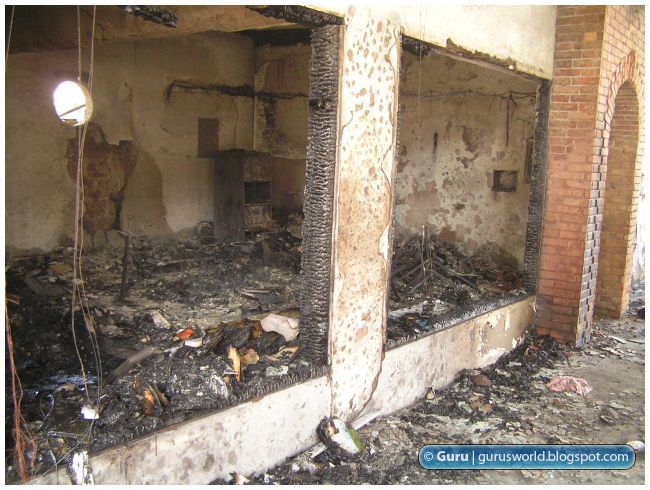 The cash looted ... the papers burnt ... nothing remains.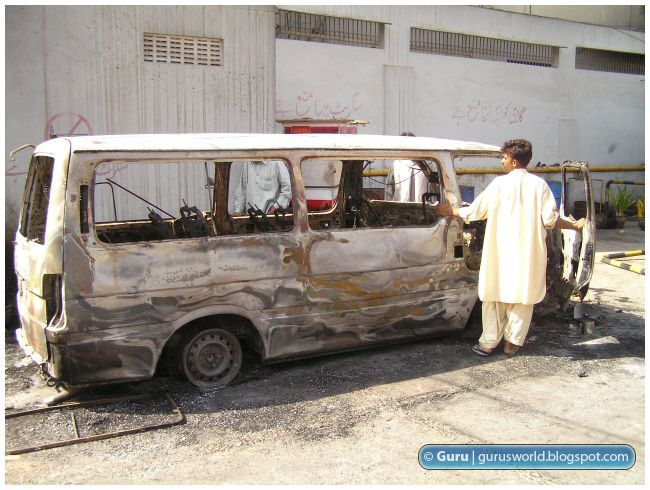 So how much are you selling it for? Can I go for a trial?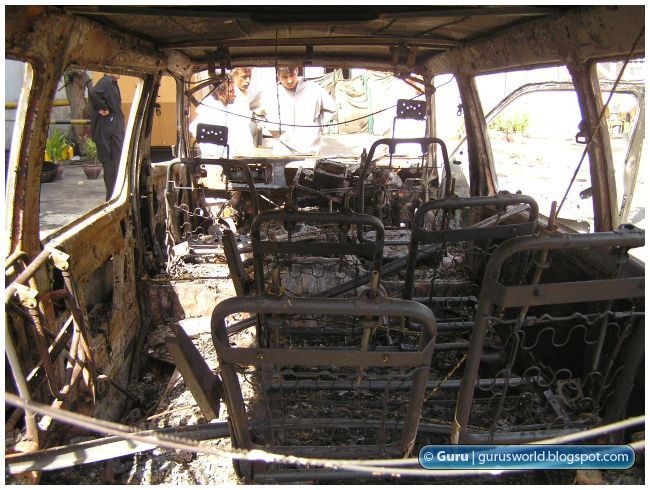 Destroyed ... completely.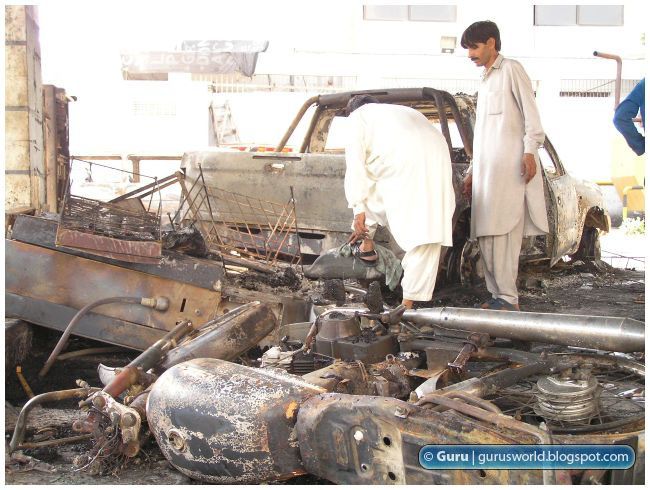 Oh ... let me clean up my sandals on a burned vehicle ... I may not get such an opportunity again.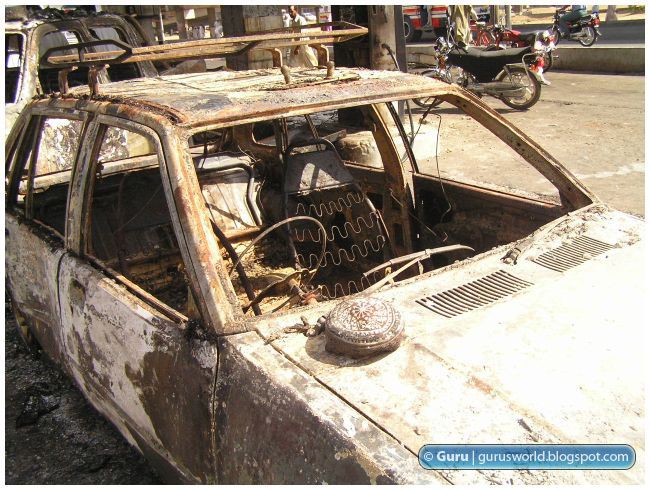 A cap that is usually worn for namaz/salaat, lying on the hood of the burnt yellow cab.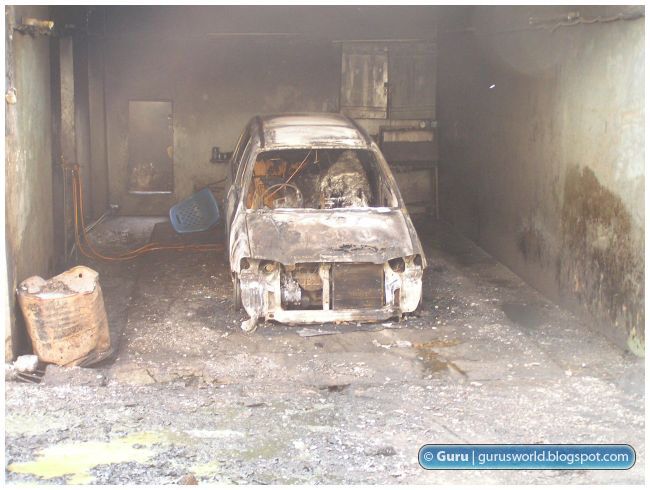 Aaah I am gonna get my car serviced, to make it clean and shiny.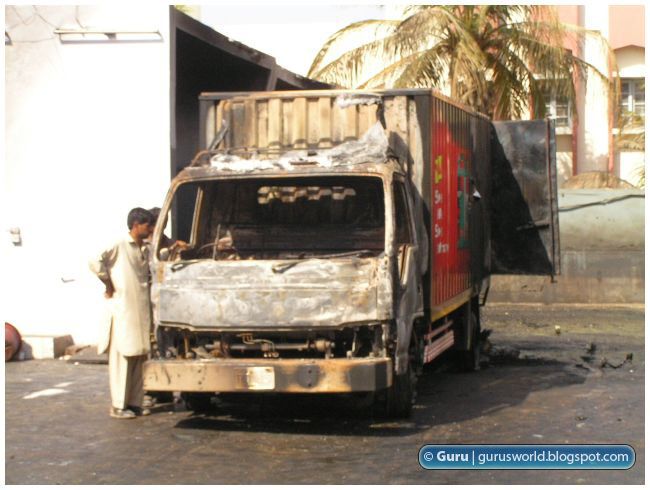 A lubricants truck, carrying petroleum products at the back.