Nothing left of the PSO station
The PSO pump was turned into ruins by the mob. This station was sitauted right adjusant to the KFC, and just a little away from the mosque where the actual blast took place.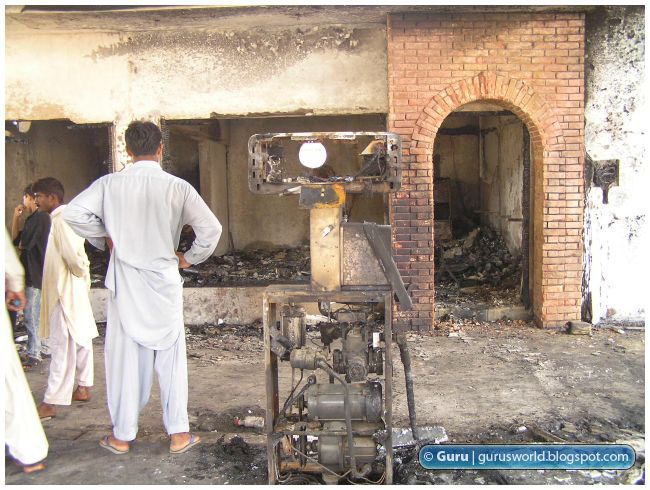 A man looking at the remains of the petrol pump. Nothing left.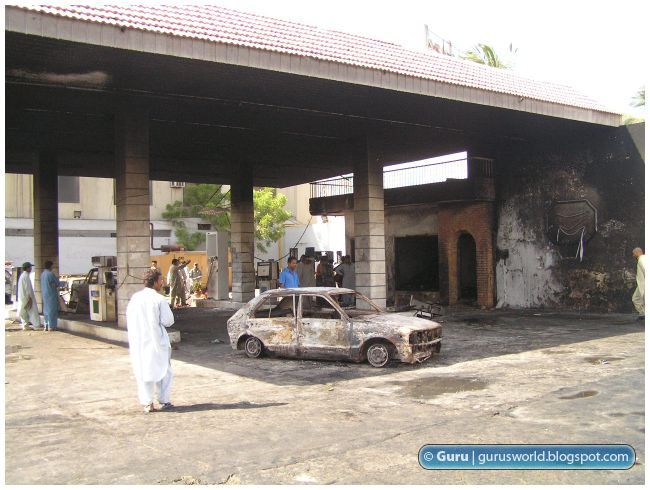 Petrol pumps and cars ... lived together, burned together.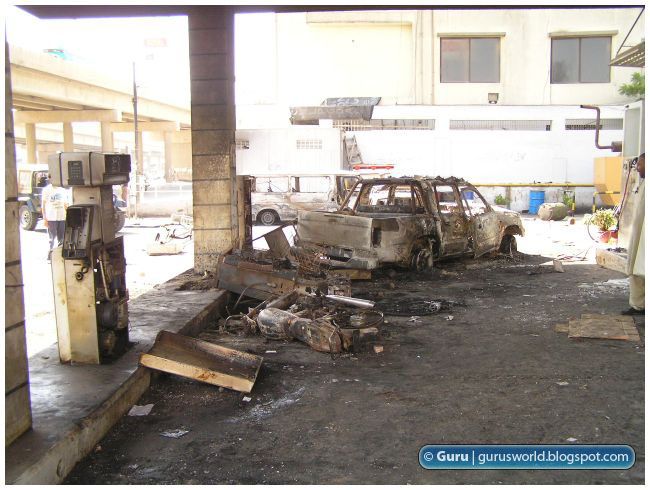 Full tank?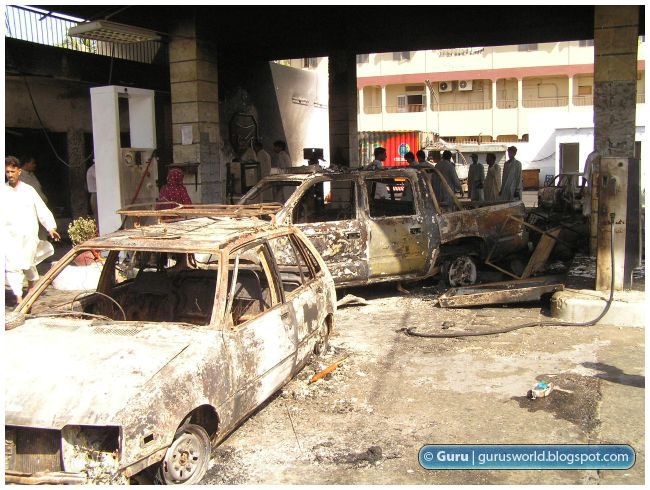 A yellow cab and a pick up - what was the fault of these cars and their owners?