Jilawatan - Call's debut album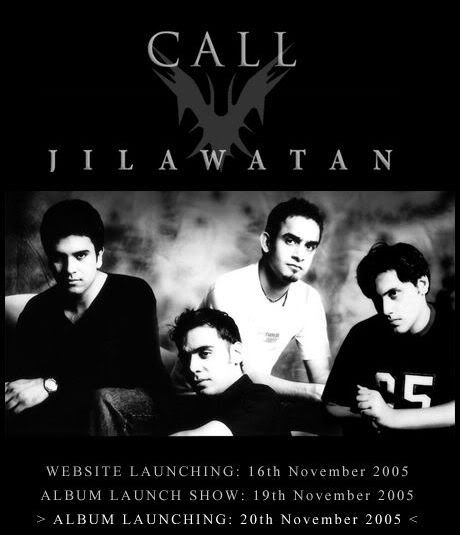 Call
, the rock/alternative rock band of Pakistan, is ready to hit the market with their debut album titled
Jilawatan
.
The album is being released nation-wide (in Pakistan) by
BMN Records
. Cassettes and CDs will be available on the 20th November. No information has been provided for any International release yet.
Album Launch Event
The album launch event is scheduled for 19th November, one day prior to the album release. The launch event will take place in Lahore, and following are the details:
The Venue will be Alhamra, The Mall, Hall Number 1

For Tickets and Further Information please contact
0300 4507357 or 0333 4237530
New Video
A new vdo will also hit the channels on their album launch - "
Sab Bulla Kai
" is the song, which will be directed by
Sohail Javed
, who already has many good vdos to his credit. So looking forward to the vdo as well, which is set to hit on the music channels on 25th November!
You can check out their website @
http://www.thebandcall.com
.
Waiting anxiously for their album!
ROCK ON CALL!!